Legacy Speaker® 
Mentorship Program
A Hub For Advanced Thought Leadership and Speaker Strategy
The Legacy Speaker® Mentorship program is about becoming empowered to share your most powerful asset, your voice, on stages in a way that builds relationships and brings in revenue.



As an established expert or thought leader, your voice is already a catalyst for change. 
The Legacy Speaker® Mentorship Program is designed to amplify your influence, enabling you to package your expertise and leverage the power of public speaking for expansive reach and strategic business growth.
Harness Your Expertise For The Stage
Step into a world where your expertise isn't just heard—it's sought after. The Legacy Speaker® Mentorship Program isn't just a course; it's a transformative community designed for high-achieving thought leaders like you. Here, you'll find the tools, resources, and network to turn your speaking engagements into a cornerstone of your professional influence and business success.
Comprehensive Support for Your Beginning & Intermediate Speaking Journey:
Abundant Opportunities: Receive a curated list of speaking opportunities weekly, opening doors to stages that await your expertise.

Strategic Business Growth: Quarterly business strategy planning sessions ensure your speaking engagements align with and propel your business objectives forward.

Vibrant Community: Regular community-building events allow you to connect with fellow speakers, creating opportunities for collaboration and mutual growth.

Exclusive Access: Enjoy discounted tickets to in-person events where you can network, learn, and showcase your thought leadership.

Unlimited Knowledge: Gain replay access to all our public-facing courses, ensuring you stay at the cutting edge of speaking and business strategy.

Visibility and Exposure: We actively share various speaking opportunities within our network, giving you a platform to shine.

Biweekly Masterminding: Engage with experts and colleagues in biweekly sessions that foster growth, idea exchange, and collective advancement.
Some topics we have covered with our community members and are inside our on-demand speaker portal:
Effective lead generation strategies for landing more gigs

Negotiating to close the deal

Lead generation from the stage

Tech Stack For Speakers 

Signature Topics

Speaking Revenue Generating Business Models and more! 
All members will receive (1) 1:1 hour strategic planning call with Coach Jasmin in month 3 of the program to Map Out Your Custom Speaker Strategic Plan!
Each quarter as a community we host quarterly planning sessions to make sure our mentees are on target to reach their speaking & business goals.
Every person who joins will have access to our Legacy Speaker

™

 On-Demand Workshop and a library of business & speaker content which also includes:

 
Program Value: 
On Demand Speaker Library $5,000
Speaker Contract $500
Group Coaching Calls $7200
Custom Strategic Plan $1500
Speaker Marketing Templates $1000
Pitching Services [Tier 2 Only] $4500
Quarterly Strategic Planning Meetings $2000
Membership Discounts On Live Events Priceless
Value: $17,200+
Your Investment: 
Tier 1:

 

$3000

 

in Full or 12 Payments of $300
Tier 2 [Includes 6-months of DFY Speaker Pitching For Conferences Only]:

$7000

in Full or 12 payments of $700



Our Guarantee: 

We're fully committed to your success and stand behind the quality of our pitching services. If you diligently respond to messages, show up for your calls, and fulfill your part of the agreement, yet still do not receive any positive responses or booking opportunities within the first 6 months, we pledge to continue our specialized pitching efforts at no extra cost until you do. We are deeply invested in your breakthrough on the stage, ensuring that each partner's concerted effort translates into tangible speaking opportunities.
Places Where Our Clients Have Spoken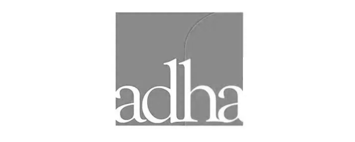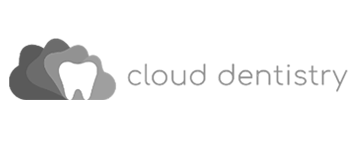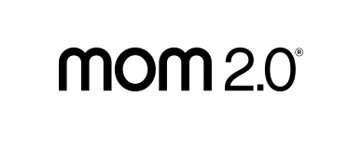 Jasmine Started A New Brand, Leveraged her expertise with speaking & Closed Her 1st 4-figure contract for her training services
Th

ought leadership and speaking thrive on connection and collaboration. The Legacy Speaker® Mentorship Program embraces this principle, providing an environment where relationships are forged, strategies are honed, and your speaking career flourishes. This is a space where isolation is replaced with inspiration, and your voice becomes part of a powerful chorus of change-makers.
Will I receive real-time mentorship and coaching in this program?
I don't want to join another DIY course. What makes this different?
Where and when will our bi-weekly mentorship meetings be hosted?
Is this program really 12-months, why so long?
Can you tell me more about your mentorship tiers?
What types of speaking opportunities will this program help me find?
Can you explain the quarterly planning sessions?
How important is it to stay engaged in the community for the entire year?
What if I'm already an experienced speaker? Will I still benefit from the program?
How do the quarterly planning sessions enhance the program?
What if I miss a live session?
Is there a structure for accountability?
Will I have access to any resources outside of the live sessions?
Do I need to be at a certain level in my speaking career to join?
Meet Our Founder Jasmin
Jasmin Haley's, MS,  unique career journey, coupled with her distinctive blend of skills and experiences, defines her as an exceptional educator, speaker, and consultant. She has championed roles as a clinician, academic, and professional speaker, cultivating a rich career marked by versatility and profound impact.
In her early career, Jasmin worked closely with underrepresented groups, particularly those living with HIV/AIDs and substance use disorders. Working in the trenches with some of the most vulnerable populations, she developed an unparalleled understanding of the resilience of the human spirit and the transformative power of education.
Her academic pursuits in public health and education saw her reshaping curriculums and enhancing student learning outcomes. This unique background laid the foundation for the creation of The H.E.A.R.T Methodology™, a revolutionary approach that guarantees audience transformation, and The Legacy Scaler® Framework, a growth model that has helped dozens of clients scale their influence and impact.
In 2020, Jasmin evolved her award-winning international speaking business, once focused on healthcare, to cater to an industry-agnostic clientele. She now consults with experts, authors, coaches, speakers, and entrepreneurs, equipping them to leverage their voice and narrative powerfully.
Currently, Jasmin offers her expertise to purpose-driven organizations, providing transformative speaking and training programs and designing curriculum that drives real change. Thousands of professionals have benefited from her training programs, underscoring her successful reach and resonant impact.
Today, Jasmin, together with her diverse team, continues to support clients in their quest for effective communication, impacting legacy creation, and organizational success.