Live your legacy now.



Grow your impact, your visibility, and your wallet while transforming lives from the stage.
I'M READY
Our clients have had their signature speaking programs programs accepted at:
Anybody can speak, but not everyone can transform their audience.
Your voice and your story have the power to make generational changes. You just need to learn how to harness that power to inspire transformation.
Oh, and grow your business revenue.
Because speaking isn't just a way to grow your legacy. It's also a viable income stream—one that can help you break out of the feast or famine cycle while growing your impact. (And who doesn't want to get paid to do good?)
It's time to share your brilliance and make an impact from the stage.
It's time to create your signature keynote, course, or workshop so you can monetize your message.
It's time to create your signature frameworks, create your speaker funnels, diversify the income in your business, and align your business offerings to your speaking & training programs.
It's time to choose yourself and get paid for the value you bring.
And I'm here to help you do it.
Reach hearts. Make money.
Speaker
Consulting
Work with our firm to construct your signature speaking programs & generate revenue making an impact.
Speaker
Mentorship

Build community, connection, and accountability towards your speaking goals & business growth.
Done-For-You Curriculum Design
Save time and hassle by allowing our team of experts to create your LIVE speaking & training programs.
Kari Carter-Cherelus
"...Jasmin gave me the blueprint to be successful along with the strategy, support, and accountability to make sure I succeed. I couldn't have done it without her."


Read Kari's Case Study
Anashay Wright
"...Now, instead of dreaming about getting paid well to speak I know exactly how to grow my income through speaking. The strategy and the clarity I've received through working with her are priceless."
Read Anashay's Case Study
Inspire, motivate, and transform your attendees
For Jasmin, speaking is about more than just sharing her knowledge and experiences with the audience. It's about reaching their minds and their hearts to transform the way they feel, think about, and experience themselves and the world.
Applying her educational and business acumen to speaker consulting, Jasmin Haley ensures transformative results. Whether directly engaging her services or those of our Legacy Speaker Clients, your event will be enriched by heart-driven, purpose-led speakers. They're dedicated to impacting your audience positively, catalyzing both personal and professional transformation through their captivating speaking programs.
BOOK JASMIN FOR YOUR EVENT
Over 15,000 attendees transformed with Jasmin's speaker services at organizations like...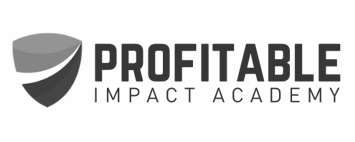 Grow your legacy, your business,
AND your wallet
Grab the FREE Profitable Speaker Roadmap to learn how to amplify your voice and monetize your message.
DOWNLOAD THIS FREE ROADMAP
Conquer the Mic!
Don't let a lack of preparation hold you back from success on stage. Grab Jasmin's Favorite Speaker Resources for free and be fully prepared for any in-person event.
DOWNLOAD THIS FREE SPEAKER RESOURCE LIST
Hi, I'm Jasmin.
Award-Winning International Speaker, Speaking Consultant,  Curriculum Design Expert & Business Strategist

Overwhelmed, overworked, and stressed to the point of physical illness, I decided to leave my job and pursue my speaking career in 2016.
As one of the only black dental hygienists and educators speaking nationally out of hundreds of thousands, I had to fully embrace my vulnerability and start sharing my wisdom even when I was unsure of myself at the beginning.
Today, I've transformed over 15,000 attendees, and I continue to share my message on stages around the country. As a speaking consultant, I've dedicated myself to helping experts like you confidently step on stage to amplify your impact and grow your business.
I'm here to help you package your expertise into transformative speaking & training programs, codify your expertise into signature frameworks, and diversify your income in your business to align them with your signature speaking programs. It's time to start monetizing your expertise and sharing your story with those who need to hear it.
LEARN MORE ABOUT ME
Ready to grow your legacy on the stage?
I'm here to help. Let's chat about how we can work together!
REACH OUT TO ME
Get speaking support right in your inbox.
Get weekly emails and support to help you in sharing your voice and growing
your business through speaking.
We respect your privacy. We'll never share your information or SPAM you. Period.